A Steady Monthly Income Through Selling Put Options
The only 100% dedicated put option selling newsletter.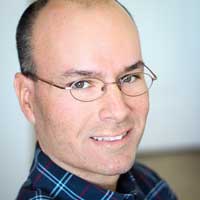 My name is Brett Romero. I'm the creator of SAS Capital and its flagship product – Steady Option Income. I'm a financial consultant who focuses on the unique financial needs of entrepreneurs. Although I still work with non-entrepreneurs.
In regards to the Steady Option Income Newsletter, since 2013, I've been writing put options. Nowadays, it is the only strategy I use.
My strategy has always consisted of heavy research in preparation for the next trading day. Since this is something I was already doing and having great success with, I decided to turn it into a newsletter and share the results of my research. In March 2015, Steady Option Income was born.
One of the best parts about SOI is interacting with subscribers. I certainly want to see them succeed. Answering questions and helping them with ideas is how I play my part to that end. As a subscriber, you'll never feel this is a throw it over the wall type of newsletter where you never hear anything back on your questions.
No day trading. No high maintenance. Just a steady income with a simple put option selling strategy.
About Me I began trading stocks in the late 90's during the tech boom with options on and off. Staring in 2010, I began trading S&P 500 futures. I still use tactics from my futures days as part of my option trading research.
My undergraduate focus was mathematics but I graduated with a B.S. Business Administration degree.  I continued mathematics at the University of Washington in Seattle. I then received an MBA from Arizona State University in 2014. I've also passed the Series 65.
If you have any questions, please feel free to contact me. You'll always get a response.